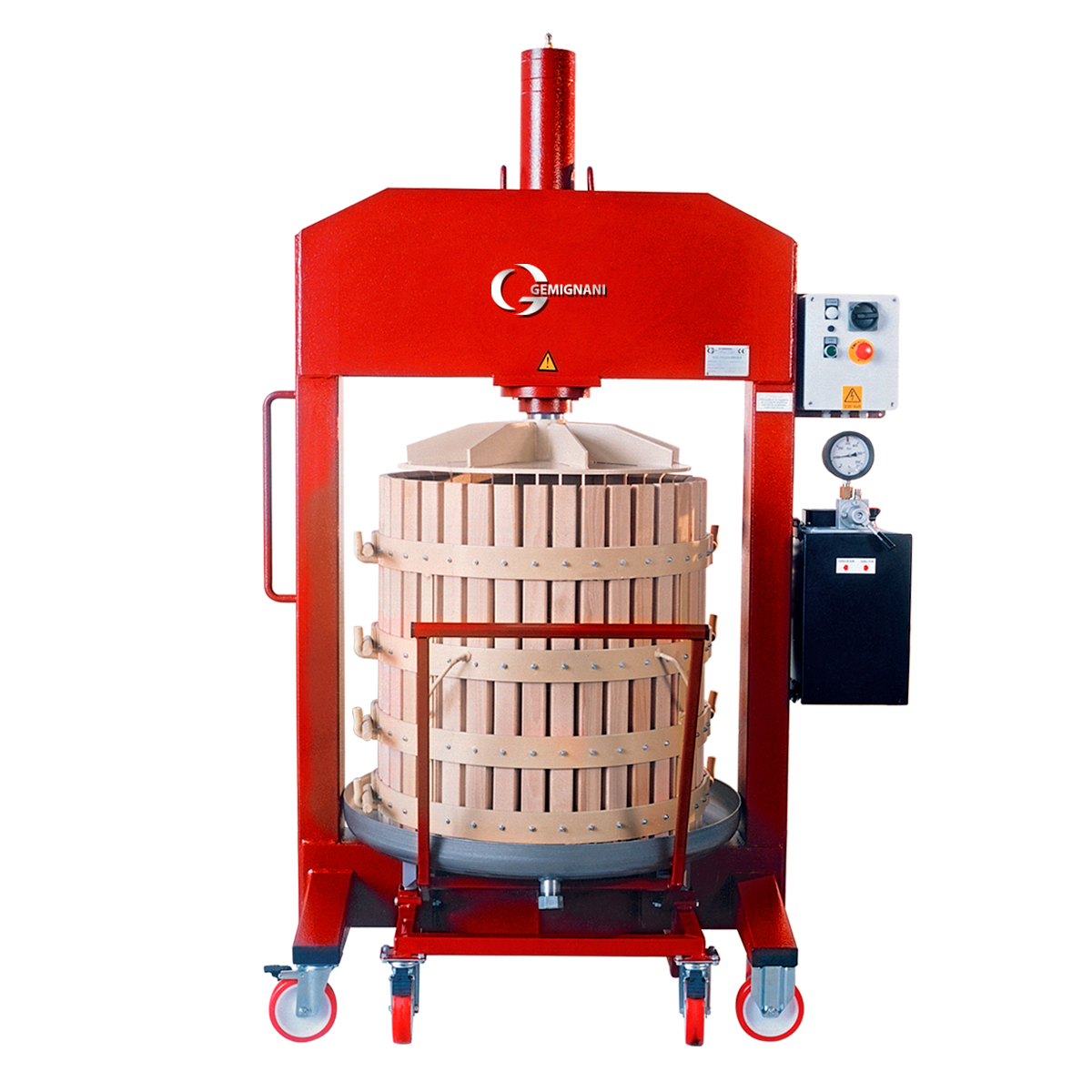 Type 1 on wheels
Hydraulic press Ercole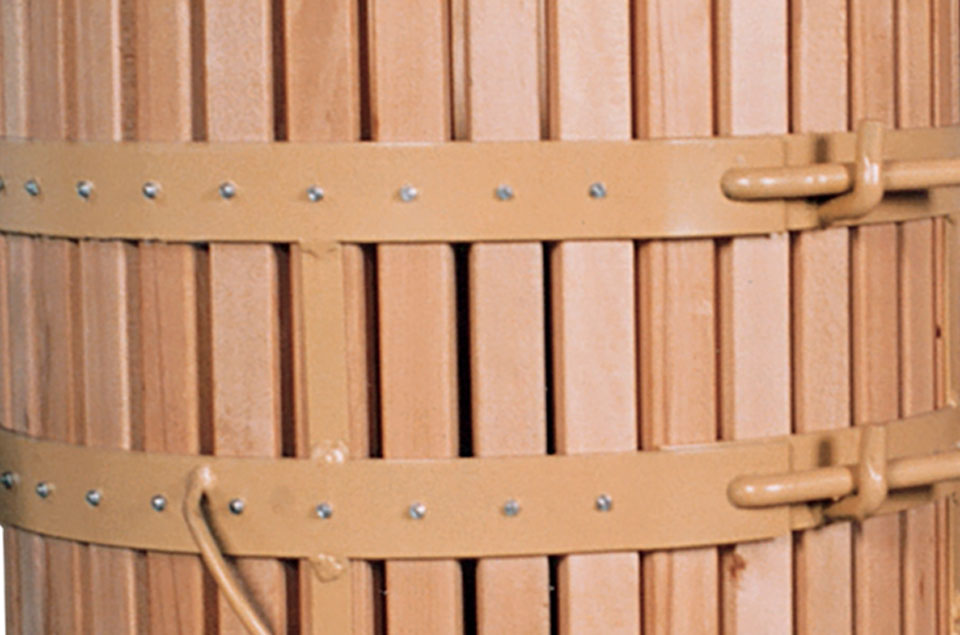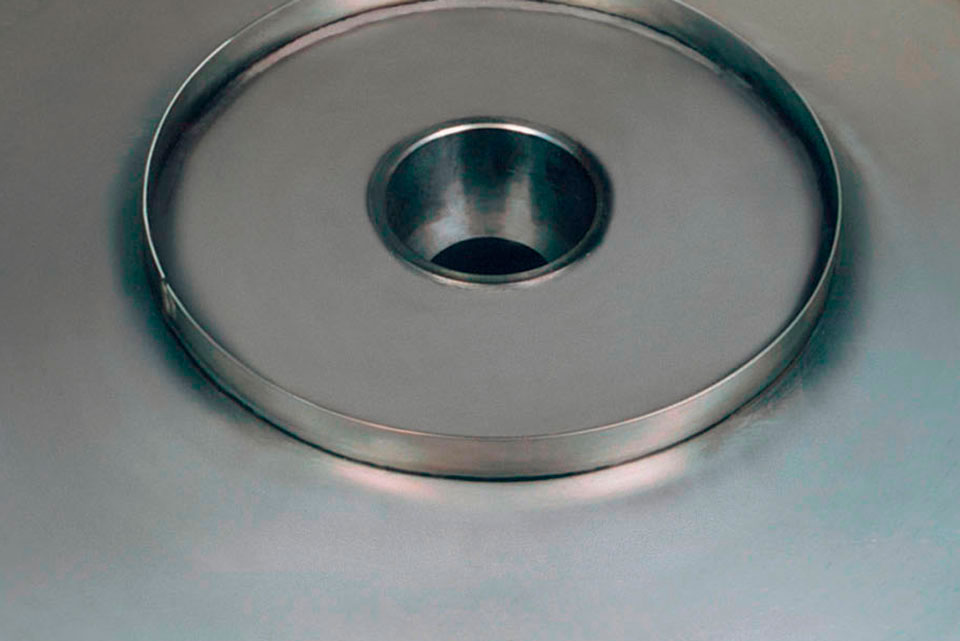 The vertical GEMIGNANI hydraulic press, "ERCOLE" type 1 on wheels, is a technologically advanced solution based on age-old traditions.
Completely constructed in steel.
Chrome plated steel piston with a stroke sufficient for pressing the marc in one single passage.
Automatic, centralised electric panel. Gauge with micro-contacts, adjustable to the required pressure levels.
Drive with single or three phase motor. Available in a version with one removable cage and trolley or with two cages and two trolleys.
Pressing plate, cage rings and trolley in non-toxic enamelled steel.
Cage support plate in stainless steel, cage staves in wood.
Single speed control unit with oil bath motor.
Upon request, the press can be supplied with:
– Stainless steel cage rings
– Stainless steel pressing plate
– ATEX certification
70x85
3
110
1
da 0-350
512
672
1152x970x2220h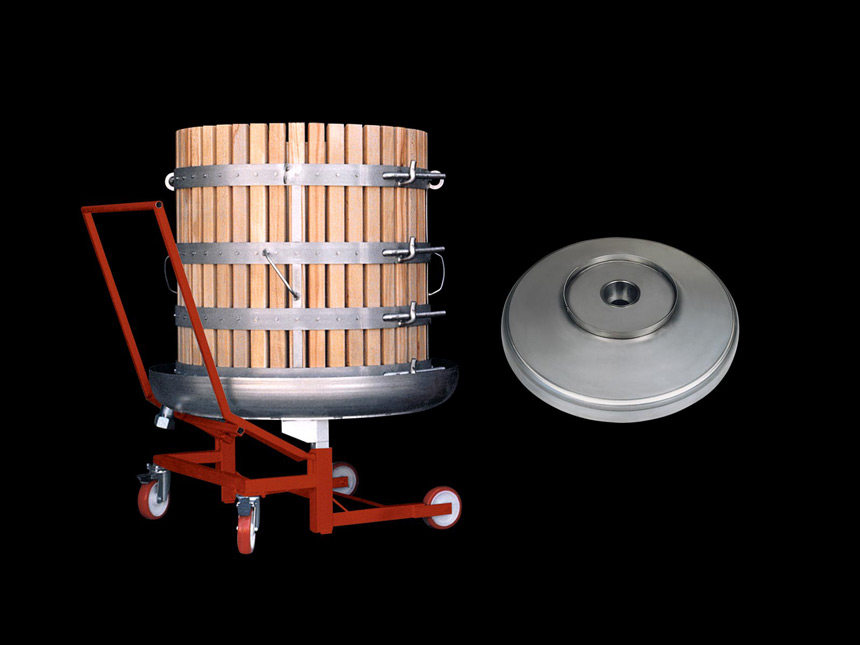 Pressing plate and cage rings in non-toxic enameled steel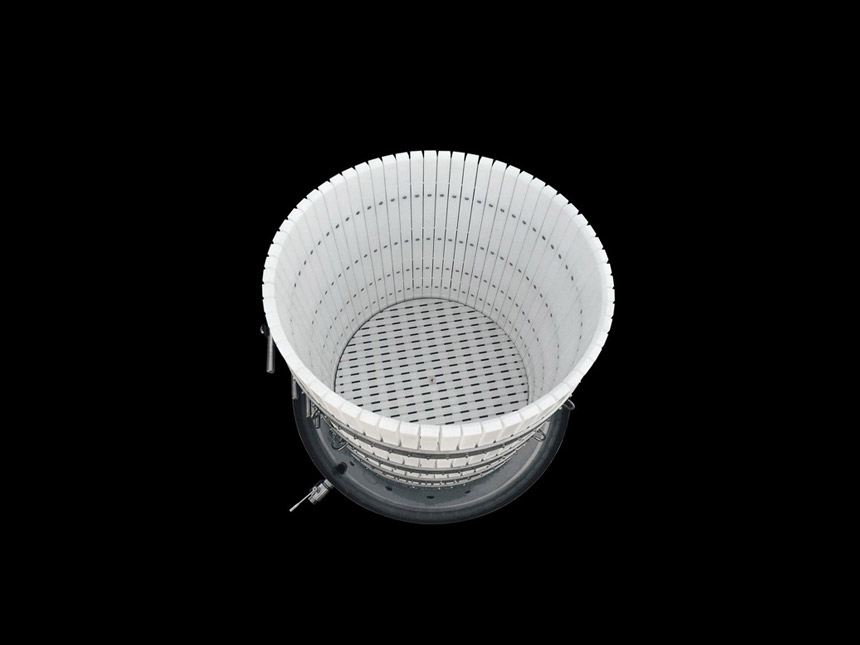 Cage staves in polyethylene